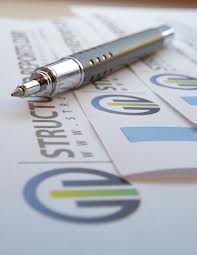 I just sat in on a great course clarifying Depreciation Reports that will be taking place in all Strata buildings throughout Vancouver's lower mainland.
Under new regulations, depreciation reports were introduced to help owners, in Vancouver's lower mainland, plan for the requirements for their common property and common assets. The reports will be based around;
The financial position of the strata corporation. For example, how much money is there now and how much should be planned for future expenses.

Any obligations, repairs and maintenance of the Strata Corporation and common property. Our speaker gave us an example that in one instance a report discovered that there was a charge on title obligating the strata corporation to maintain in good repair a wood bridge that crossed a river bordering the development ($$$$)...

The author of the report will have to disclose whether they have errors and omissions insurance, whether they have an interest in the strata corporation and their qualifications in preparing the report.

Depreciation reports are exempt to strata corporations with under 5 units or if there is an annual 3/4 vote to not partake.

A new report is required every three years.

Who will be the best person to interpret the reports...the strata corporation and the author of the report itself?
My thoughts on this...Great! It will be useful to present owners so that they can manage their asset and valuable to buyers so they can make an informed decision on whether to buy into the development or not.
For more information there are two really great sites you can have a look at:
Condominium Home Owner Association of BC
Office of Housing and Construction Standards
If you have any questions or would like more information please feel free to contact me either by email at nina@ninacampbell.ca or on my cell at 9604-20-1225. If you get my voicemail or are sending me an email, please leave a detailed messge and how I can best reach you so that I can get the information you need before returning your call or email. If you have any feedback in regard to the information you are receiving, I would love to hear from you.
Be sure to sign up for our:
Complimentary Newsletter loaded with value, tips and tools.
Complimentary Reports sharing years worth of personal experience on how to receive Maximum Return on your Investment.
Complimentary Private Office that saves your search criteria and notifies you when a new listing is available.
Nina Campbell's Blog - Terms of use
Welcome to my blog. Thank you for visiting and I hope you return often. My blog focuses on topics related to real estate and I provide the blog in good faith based on my experience as a licensed Realtor(R) for almost two decades and as a trainer for the Real Estate Board of Greater Vancouver. By visiting my blog, you agree that you use of it is entirely at your own risk. No warranty of any type is given by me as to the accuracy, completeness, reliability or timeliness of the content. Nothing contained in this blog can be construed as financial, investment, legal and/or other professional advice. Please contact me if you would like to reprint content. By accessing, using or browsing this blog, you agree to these terms and conditions of use in full.